December 13th – December 19th Weekly Specials
---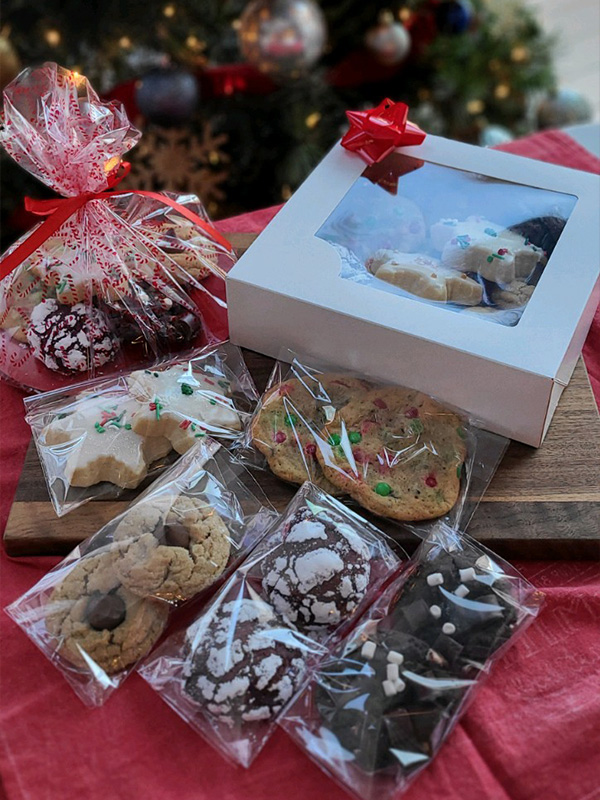 Counter Item of the Week:
Assorted Christmas Cookie Packs
Our varieties this year include M&M, Peanut Butter Blossoms, Hot Chocolate, Red Velvet Crinkles, and Frosted Sugar Cookies.  We have 2 Packs for $3, 6 Packs for $8, and a dozen box for $15.  Stop in and get yours today.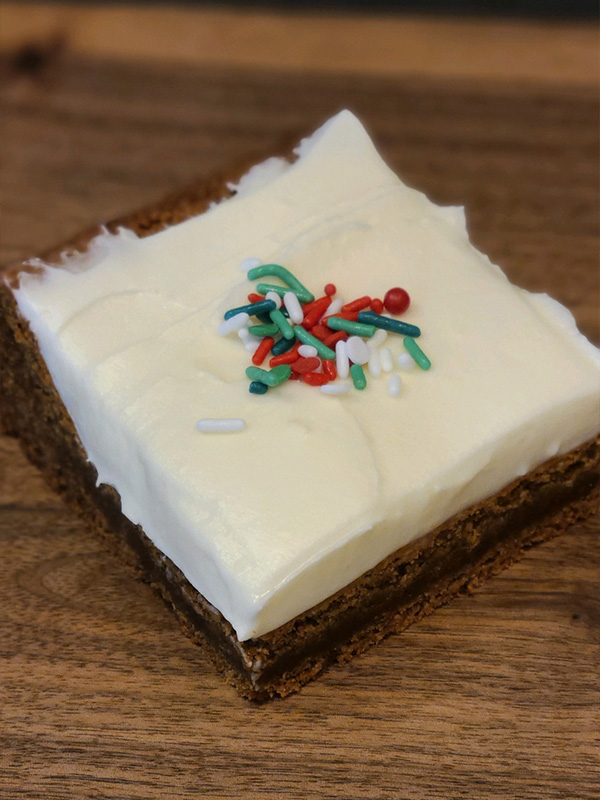 Sweet of the Week:
Gingerbread Cookie Bars
Soft and Chewy gingerbread flavored cookie bar topped with eggnog cream cheese frosting.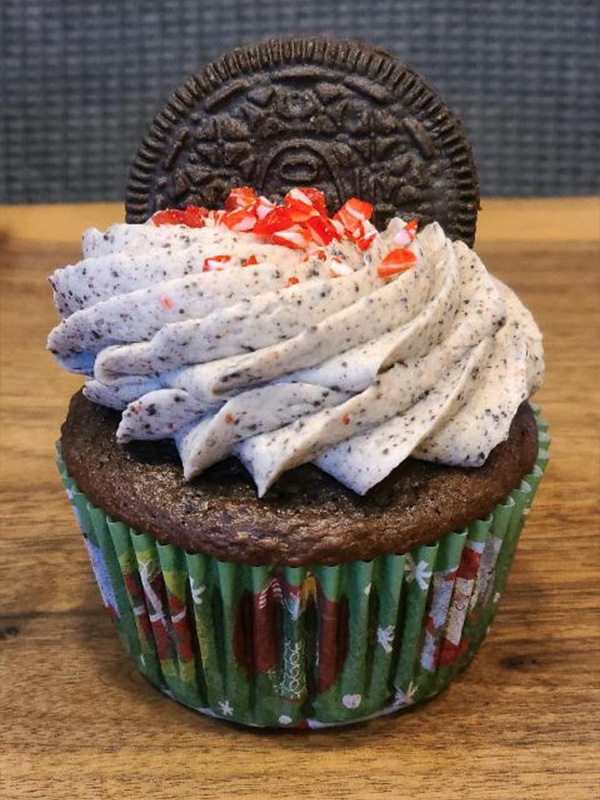 Sweet of the Week:
Candy Cane Oreo Cupcake
A chocolate cupcake topped with peppermint candy cane and Oreo frosting.